PIC: The New Official Amphibian for Pennsylvania is Weird (But Important!)
Get ready to learn about the Eastern hellbender. It's going to become Pennsylvania's Official Amphibian. A bill to give the animal the honors passed the house 191-6. I gotta be honest, it's very weird and slimy looking.
Why is it called a hellbender? According to the government, it's been "colored as a creature from hell where it's bent of returning."
You're probably not going to see any around Philly though. They like clear, dirt free mountain streams and are nocturnal. It is the largest salamander in the US and can grow to be over 2 feet long, although most are about a foot long.
As ugly as it is, it's population has dropped since the 90s. The Chesapeake Bay Foundation says that there's been a big loss in the forrest buffers near streams which wrecks their habitat.
Check out the video below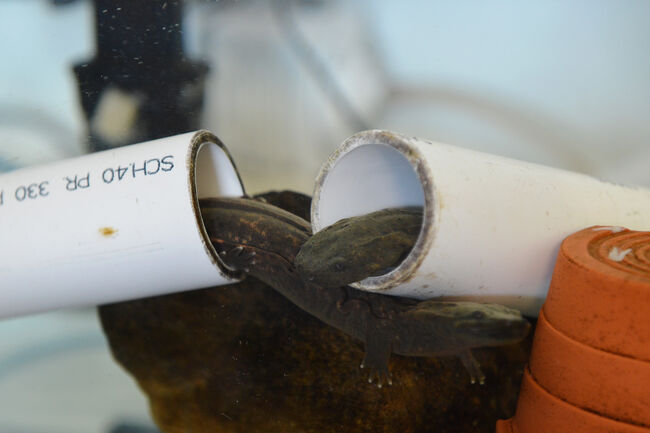 MARION, OH - DECEMBER 03: Two hellbender salamander that are part of Green Initiative at Marion Correctional Institution on December 3, 2014 in Marion, Ohio. (Photo by Duane Prokop/Getty Images for TakePart.com)

Jared
Listen to Jared each weekday from 3pm - 7pm on Q102 Philly! Want to know more about Jared?
Read more