Speed Restrictions and SEPTA Changes Because of the Snow
The snow has already started to fall in many areas of Philly and businesses are closing early. According to 6ABC we could be looking at an inch an hour from around noon to 2p. Obviously things are going to change, so you can click here for the latest forecast.
If you're thinking about leaving work early, now may be better than later. SEPTA is helping out with that by adding a few more trains leaving Center City at around 1 for people looking to leave early, running their Early Exit Regional Rail plans. That means they're taking some of the trains that they would run during regular rush hour and run them now. So make sure you check their site for the latest info if you're taking regional rail.
If you're driving, be aware of the need speed restrictions that PennDOT just put in place that start at noon:
Speeds will be reduced to 45 mph on the following highways:
-Interstates 76, 95, 295, 476, 676;
-U.S. Routes 1, 30, 202, 422; and
-State Routes 63
If you are driving, make sure you take it slow and review these winter driving tips from Car and Driver.
Stay safe and warm today!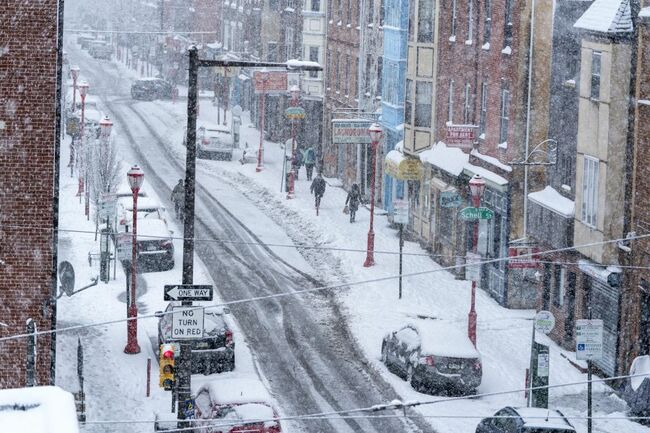 PHILADELPHIA, PA - MARCH 21: Pedestrians walk through snow and high winds on March 21, 2018 in Philadelphia, Pennsylvania. The fourth nor'easter in three weeks has forced school closures and flight cancellations on the second day of spring. (Photo by Jessica Kourkounis/Getty Images)

Jared
Listen to Jared each weekday from 3pm - 7pm on Q102 Philly! Want to know more about Jared?
Read more