Justin Bieber, Hailey Baldwin Postpone Wedding Ceremony
Justin Bieber and Hailey Baldwin have pushed back a religious wedding ceremony that was supposed to take place this month, according to People.
The two are legally married, they did that back in a New York City courthouse last September, but they wanted to have a religious ceremony for their family and friends.
According to People's source, they would rather do the ceremony sooner than later but they're still figuring out timing. Apparently, it's hard to have your celebrity friends attend something when everyone has crazy schedules.
I get where they are coming from. The two are happily married, but it's obviously going to be a lot more fun celebrating the marriage with their family and friends around, plus it would be a little weird if they finally celebrated close to their one-year anniversary.
Since they're trying to plan around friends and family, it seems like this could be a BIG wedding ceremony. I'm sure we're going to learn more about it as they figure out a date that works best.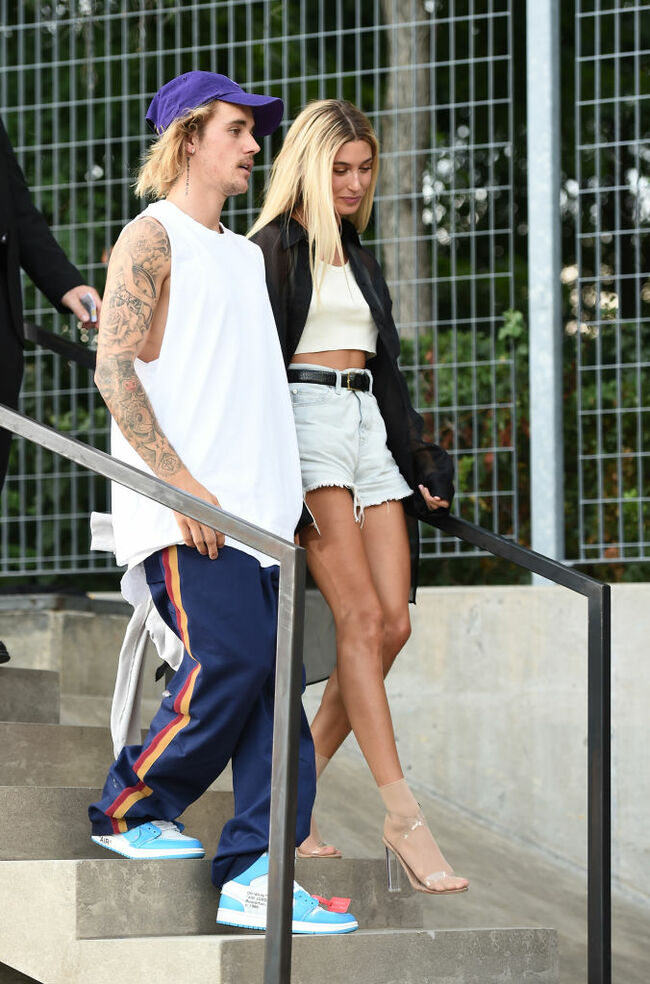 NEW YORK, NY - SEPTEMBER 06: Justin Bieber and Hailey Baldwin attend the John Elliott front row during New York Fashion Week: The Shows on September 6, 2018 in New York City. (Photo by Theo Wargo/Getty Images for NYFW: The Shows)

Jared
Listen to Jared each weekday from 3pm - 7pm on Q102 Philly! Want to know more about Jared?
Read more