Dating Expert Shares How to Keep It Spicy After Baby
Baby on board — and so long romance? Not so fast! Dating and relationship guru Marni Battista is back with advice on how to keep things alive after becoming parents. In the latest episode of Off-Air With Sisanie, Marni shares with Sis how to keep the spice alive. 
"I'm not saying we are going through a dry spell, but it's not the same as when we were first married — I'll be honest!" Sis, who is mom to 10-month-old twins, admits to Marni in the video above. "So what are things we can do? Because at the end of the day, you're just exhausted!"
Marni shares that there are a couple of things every couple should do — including banishing a few misconceptions!
"The first thing is are you making time?" Marni explains. "This is so unsexy, but when you have two working parents and the more kids you have, calendar it! You can call it 'date night' or whatever it is because we really respect our calendars. … There's a myth that is has to be spontaneous for it to be sexy or spicy," Marni adds, "but the truth is that's not true."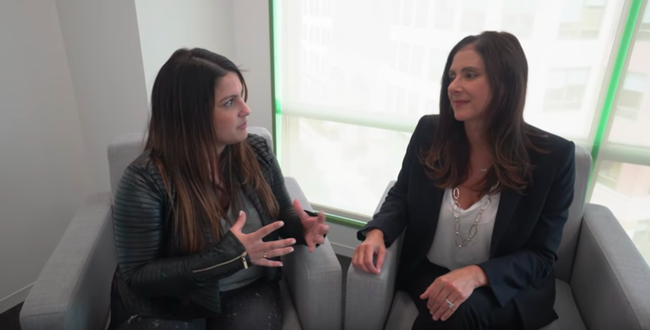 To do so, you don't need to get a babysitter either. Marni suggests waiting until the babies are asleep and also instilling "a no-phone zone" so that you're not distracted and are dedicating the time to each other.
"Heres the other thing: Do you feel sexy?" Marni also asked Sis. "You can't [use that as an excuse if you don't.] There's a whole thing when you become a mom — you have to change your identity … you're still a sexy woman [even though you don't feel it]."
Watch back the video above for more of Marni's tips on how to find your inner self again and more. Click here as well to listen to her podcast the Dating Den!