Ally Brooke Faces Off Against Her Biggest Fan In Trivia About Herself
Ally Brooke has "Low Key" kicked off her solo career in a big way. After recently signing to Atlantic Records, the former Fifth Harmony member has shared her debut solo single, "Low Key," featuring Tyga, and has also been nominated for Best Solo Breakout at this year's iHeartRadio Music Awards.
Best Solo Breakout is a socially voted category, which means YOU (the fans) can vote! Social voting is going on now and will close on March 7th (March 13th for Best Fan Army presented by Taco Bell). Fans can vote via Twitter using the appropriate category and nominee hashtags, or by visiting iHeartRadio.com/awards.
Speaking of fans, one of Ally's biggest fans, Shellye, recently met the pop star and faced off in a game of trivia about herself! Shellye has been a longtime fan (six years!), and Ally instantly recognized her as someone who has been there from the beginning. Find out who won this game of Fan vs. Artist Trivia by checking out some highlights below and watching the video above.
Being such a superfan, Shellye was ready to win...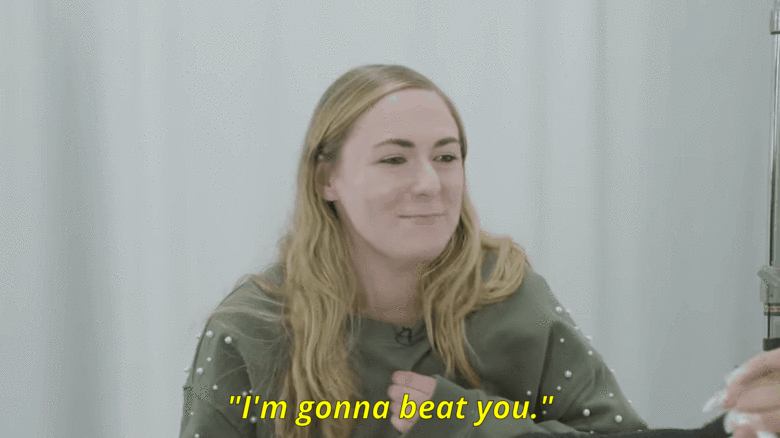 But the score was neck and neck for the entire first round.
Both girls knew that Ally was born in San Antonio, Texas, she appeared on a TV show called Famous in Love, and the title of her books is Finding Your Harmony.
BUT, Shellye was able to pull ahead by a half a point when she knew every single emoji and word in Ally's current Twitter bio.
That is a true fan right there.
And things got really intense during the lightening round.
But ultimately, Shellye knew Ally better than she knows herself!
Congratulations Shellye!